The BBC's first ever broadcast appeal for children was in a 5 minute radio broadcast on Christmas Day in 1927 and the money that it raised was spilt between 4 children's charities. The first TV appeal was in 1955 called "Children's Hour Christmas Appeal" which was presented by Sooty and Harry Corbett. The Christmas appeals continued and were presented by Terry Hall, Eamonn Andrews, Leslie Crowther, Michael Aspel and also included the rising star of Radio 2 Breakfast show Terry Wogan who made in debut in 1978. This lasted until 1979 and raised a total of £625,836.
The first Children in Need appeal was broadcast on the BBC in 1980 in the new telethon format presented by Terry Wogan with Sue Lawley and Esther Rantzen. This captured the public imagination to such an extent that people donated that much that it broke the million pound mark for the first time.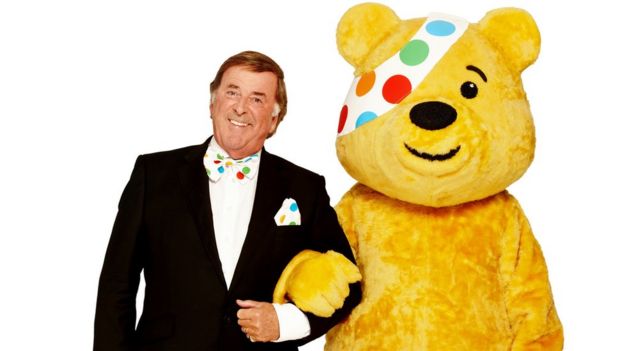 Terry Wogan remained the telethon's main presenter up until 2014. This year a special concert will be staged at the Royal Albert Hall to honour the legendary broadcaster and the inspirational figurehead of BBC Children in Need. Children in Need provide grants to projects in the UK which focus on children and young and people who are disadvantaged. They are currently supporting 2,400 projects over the UK, this will help children facing a range of disadvantages for example poverty and deprivation or children who have been a victim of neglect or abuse along with children who are disabled. This is the charity that "Sir Terry held so closely to his heart and which, with his invaluable support and dedication for more than thirty years, has raised more than £840 million for disadvantaged children and young people across the UK."
So here at Connect we are supporting Children in Need to help the charity reach their goal of making sure that every child in the UK has a childhood which is:
Safe
Happy and Secure
Allows them the change to reach their potential.
If you do pop in the office for a quotation today please if you have any spare change please donate it to this amazing organisation to help to improve the lives of children across the UK.
And not forgetting Pudsey Bear who made in television debut in 1985 when Terry Wogan introduced the new, brown cuddly mascot. He proved so popular he returned the following year as "Children in Needs" official logo with his design amended to that of a yellow bear with a red spotted bandage. Apart from a party hat that he wore in 2004 to commerate the telethon's silver jubilee, Pudsey has remained very much the same.
In the two decades which have followed, Pudsey has received letters, drawings and e-mails from youngsters all over the UK and been photographed with more celebrities than he can remember. In 2007 Pudsey was given a fresh new look with brighter colours in time for the 28th annual BBC Children in Need Appeal.
Source:
BBC | What We Do
BBC | The History of Children in Need
BBC | Children in Need Rocks for Terry